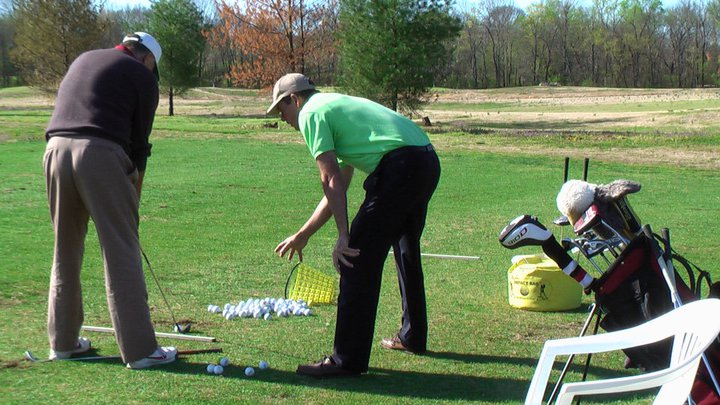 Harpeth Valley Golf Center is Nashville's premier golf learning center. We are home to the Stan Smoot Golf Schools, which include:
Our staff includes PGA and LPGA instructors dedicated to helping you UP your game!
Contact our Teaching Pros directly to inquire about availability, pricing including package rates.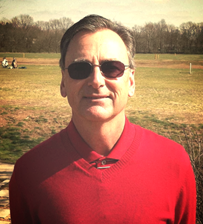 Stan Smoot
Director of Golf | 615.481.8858
Stan is a Nashville native and was introduced to the golf at the age of five. Stan began playing competitive golf and reached scratch level by age fourteen. Stan's passion for the game continued and he decided to join the PGA (Professional Golfers Association of America) golf business as a career. In 2001, Stan's dream of ownership was realized with the creation of Harpeth Valley Golf Center. Stan is respected among his peers as a teacher, player, club fitter, club repair technician, turf specialist and promoter of the game that we so love. His professional accolades include: Two time Nashville Chapter TN PGA Teach of the Year, Nashville Chapter TN PGA Junior Golf Leader, PGA Presidents Council Growth of the Game Award, and Golf Range Magazine Top 50 Instructors in America.
Stan's teaching style is characterized as simple and direct. The ball flight tells the story and most of the work is learning proper set-up. The swing is an athletic motion and a result of the starting form. Balance and timing are the keys to consistency. Stan has an eye for the swing and helps his students simplify the most challenging game.
Call for Pricing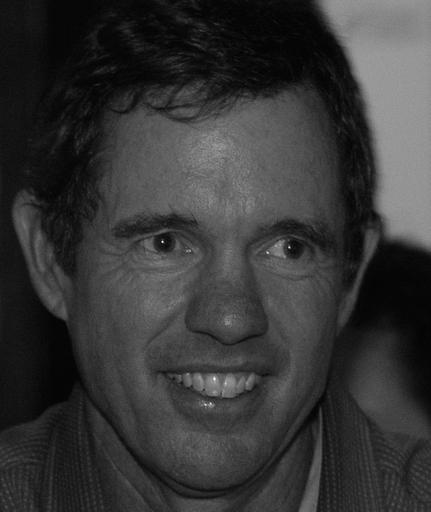 Bill Breen
Instructor | 615.734.9555
Bill Breen is a class "A" member of the PGA with a golf career that spans more than 30 years as both a player and a coach. He has played since the age of seven, continuing through college and then onto Florida where he worked as a golf professional for 20 years. In his career Bill has given more than 15,000 lessons.
Bill has a personable and engaging style of teaching, making it possible for students at all levels to improve their game and have more fun on the course. He has several students who have earned college scholarships, including amateur golfers who have won their amateur and club championship events. Bill is a highly accomplished player, he won the Tennessee State Open in 2013 and qualified for the US Senior Open in 2013 Bill holds many tournament wins from his time sent in Florida. Bill is a rare combination of player, coach, and mentor. For him,the most rewarding moment is when he see the look his student's faces when they get up in the air for the first time. In his words "It's a priceless moment"
Call for Pricing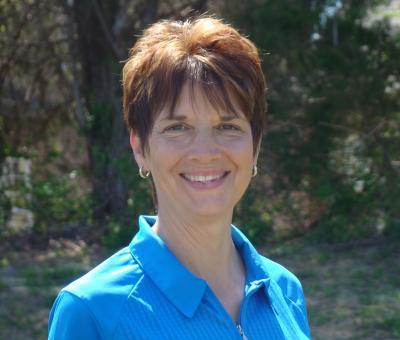 Vikki Chandley
Instructor | 615.293.3251
Vikki is a member of the LPGA and a native of Old, Hickory TN. She earned a BS degree in Secondary Education from Tennessee Technological University in Cookeville, Tennessee and has been a member of the LPGA since 2001. She is Co-Site Director for the LPGA-USGA Girls Golf of Franklin/Spring Hill Tennessee Chapter. Her teaching experience also includes being a Certified Instructor for The Plane Truth. Vikki is an accomplished instructor and enjoys introducing the game of golf to new players as well as the challenge of helping advanced players lower their handicaps. Whether you are just starting to enjoy this great game, need a tune up, or have a specific problem area, Vikki will be happy to work with you. If you wish to find out more about Vikki Chandley, you can visit her website www.vikkigolf.com.
Call for Pricing

Tommy Beaver
Instructor | (865)-454-0530
Tommy Beaver has been involved in promotion, development, and instruction of golf since 1985. Over the past 30 years, Tommy has honed his teaching philosophy and approach in hopes that each student's appreciation of the game and playing ability will improve, with a deep-rooted goal of developing a relationship with a student that will last a lifetime. Tommy is a member of the PGA of America, the premier network of golf instructors in the world.

Tommy, a native of Tennessee, is a graduate of the MTSU with a B.S. in Health Physical Education & Safety and played football for the University of Tennessee as quarterback as well as for MTSU.  Tommy also played baseball for MTSU. Tommy was inducted into the Blount County Sports Hall of Fame in 2005.

Over the past 30 years, Tommy has successfully implemented and enhanced challenging yet exciting golf programs for both adult and junior golfers at upscale private golf facilities such as Temple Hills G&CC of Franklin, Tennessee, The Polo Club of Boca Raton, Florida, Linville Golf & Resort of Linville, North Carolina, Rarity Bay G&CC of Vonore, Tennessee and River Bend CC of Shelbyville, Tennessee, and most recently at River Islands GC of Kodak, Tennessee. Tommy recently accepted a new teaching position at Harpeth Valley Golf Center in Bellevue! 
Call for Pricing

Jeff Lyons
Instructor | (801)-903-7686
email: jeff@jefflyonsgolf.com
Bio coming soon.
Call for Pricing